Types of Wheelchairs and Their Benefits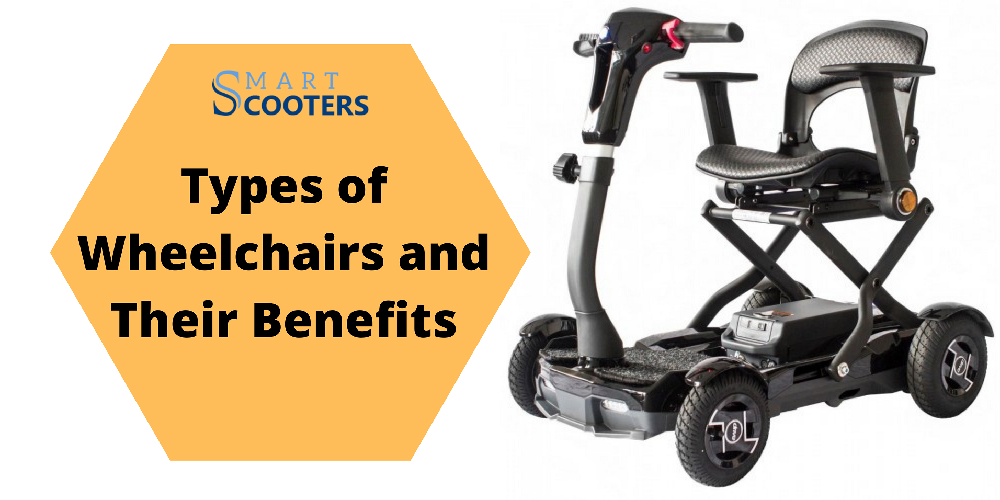 Wheelchairs have been around for a while and are used for various purposes. They are meant for disabled people as well as the elderly. However, the smile wheelchair has come a long way from the traditional manual one to powered wheel chairs. There are not many types of wheelchairs available including a manual wheelchair.
Hence it is often confusing as to which one to buy in the case where you need one or a friend or family member needs one. Patients can get good suggestions from their doctors and the elderly too can do the same. However, this article provides the necessary information you need to make a decision yourself.
Types of Wheelchairs
Attendant propelled chairs

Manual
Electric
Power Mobility chairs
Mobility scooters
Sports wheelchairs
Smart wheelchairs
Standing wheelchairs
There are many types of wheelchairs as listed above however there are only a few popular ones as mentioned here:
Manual Wheelchair: As the name suggests these are chairs that can be powered by hands to propel one forward or backwards. It allows one with a disability to move around freely however it is not very convenient since it is hand operated.
Mobility Scooters: A mobility scooter is either a 3 or 4 wheeled scooter. They vary in design from one with bare essentials to those with a sleek and modern design. It is very comfortable to ride in with armrests, sliding adjustments, a reclining backrest, headrest and adjustable seats. They will have a strong battery with a dashboard for basic information and is ideal for the elderly or those who are not fully disabled but have problems moving.
Electric wheelchair: The

electric wheelchairs in the UK

are ideal for those who find it hard to move around in a manual chair. It will have motorised wheels to power the chair forward or backwards. It is the best option for those who are injured and also for those who have neuromuscular dysfunction.
Portable Mobility Scooters: This is a mobility scooter that is perfect for those whom it is a challenge to get around. It is ideal for the elderly and people with disabilities. The added advantage of the portable one is that it can be collapsed and folded allowing owners to load it in their vehicles or travel with it on public transport. This type of scooter will typically have a digital LCD control panel and also turning lights.
Benefits of Electric Wheelchair
The electric wheelchair is more convenient to use for everyone, those with minor disabilities and those who are fully disabled. It is also the better option for the elderly since it makes it easy to move around giving them more freedom. Here are some of the benefits:
It makes more places easily accessible, removing the need for additional assistance.

They are easy to transport as well hence one can travel with them in their vehicles or on public transport.

They are perfectly safe to use, even for those who are not so tech-savvy.
Smart Scooters is an eCommerce store that offers a wide range of mobility scooters and mobility chairs in the UK for those with special needs. They sell a wide range of such products from various manufacturers; you are sure to find one suitable for you.